Japan Security Operation Center (JSOC®)
Our Network Security Monitoring Service offers 24/7 real time analysis and operated by top Cyber Security Specialists since the year 2000. With our Correlation Analysis system [LAC Falcon], LAC reports only the most critical attacks by eliminating false positives and unsuccessful attacks. Once a real cyberattack is detected, LAC immediately informs the client and takes steps to mitigate the risks ensuring the least impact on business continuity.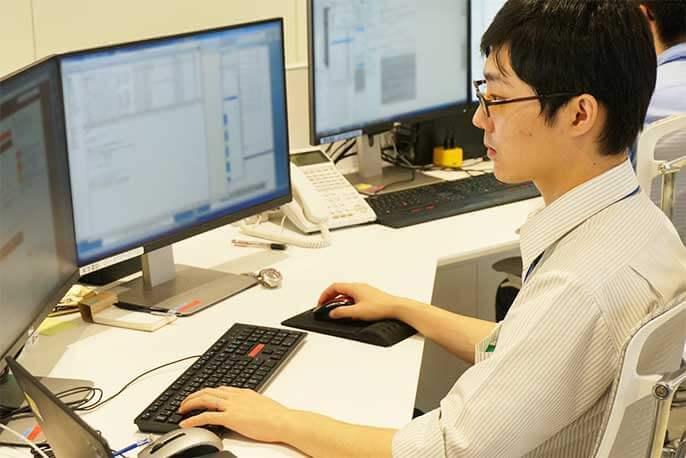 Why JSOC?
The first fully-operational Security Operation Center in Japan
Our security engineers offer professional security skills and know-how based on our solid track record for the past 15 years.
LAC Falcon processes over 900 billion logs a day. This gigantic amount of logs are screened multiple times by our original analysis engine that acts as the "eyes" of our security analysts ensuring that data is processed at high speed accurately.
Security protection through our original signature (JSIG®) for network security devices
Certified by ISO/IEC 27001
Recipient of the Frost & Sullivan 2015 Managed Security Provider Of The Year Award
Offerings
Full Operation, Maintenance and Management of an extensive array of network security monitoring devices (F/W, IDS, IPS)
Proficient policy tuning by maximizing capacity for intrusion detection, intrusion prevention and log analysis systems that can be critical to identifying trouble areas and potential security breaches.
24/7 Real time analysis
15 minutes Notification and Protection against Critical Incidents (Guaranteed in the SLA)
Highlights
Only Real Alerts are reported by our Top-level analysts in Japan
Our highly-qualified cyber security analysts DISCOVER suspicious events among a gigantic volume of logs JUDGE the severity and NOTIFY REAL alert only within 15 minutes. You DO NOT need to check through all the logs and false positive events.
Full Support for incident response
Once the real attack is detected, LAC analysts immediately report to you, providing not only the attack information but also the necessary countermeasures.
Maximize the capacity of security devices
Professional support for policy tuning with the best understanding of specific situations, maximize the capacity of security devices and hence increase the detection rate.
Enhance the security breach detection rate with LAC's original signature (JSIG®)
Vendor signature may not be sufficient to detect attacks especially against new emerging threats. With LAC's original signature "JSIG®", detection rates dramatically rise based on our know-how through the Cyber Emergency Response Service, Penetration Service and R&D (Cyber Grid Japan).
24 x 7 QA Support
24 x 7 QA support by qualified analysts to help you fight against security incidents.
Information via Web portal in Real-time

With a dedicated web portal, you can check;

Real-time status (events / alerts)
Type of attacks
Countermeasures against attacks

Health check of devices and monthly report
24 x 7 Health check of devices is supplemented for successful monitoring and detection. In case of trouble, a report is made urgently and restoration support is provided accordingly. A clear and detailed monthly summary report is made available via our web portal.
Service Flow